Creator of the Star Wars franchise George Lucas once said that the sound and music are 50% of the entertainment in a movie.
Just with the help of sound people can follow a movie, a TV show or even an event.
Without sound, picture alone cannot tell your story. 

Sync Sound Recording
Playing a part engineer, sound editor & part director, while maintaining the quality of recorded dialogue, consistency of levels and intercutting between scenes. Ensuring to carry forward the story through Sound Design.

Sound Mixing
Location sound combined with music can produce great results for a film soundtrack. However, there are always some unused sound elements which requires a Sound Designer.

Dialogue Editing
Dealing with background noise, Echo and reverb; bad acoustics. Camera angles & lighting hinder mic placement. Blocking and performance can make sound mixing even more difficult.
Serious Men, Netflix Original
What happens when you find out your child is a genius?
That's the dream of every Indian parent – you can finally claim to have a child better than Sharma Ji ka beta. Hearing your son being called the junior APJ Abdul Kalam, the next Einstein, may sound great but is all that attention positive?
To know, check out this Nawazuddin Siddiqui, Indira Tiwari, M. Nasser and Aakshath Das starrer – Serious Men, directed by Sudhir Mishra, streaming on 2nd October only on Netflix.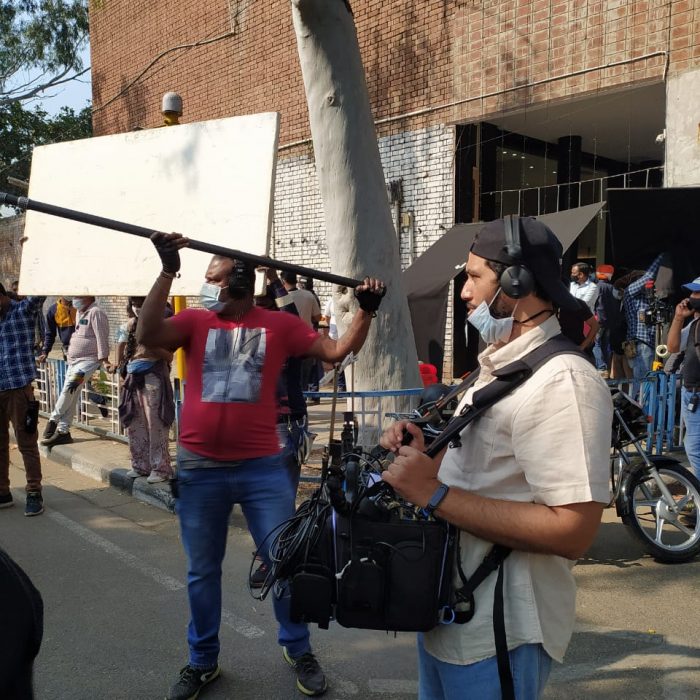 Sound Recording & Post Production team based in Mumbai.
Plus1db is a sound production team, run by Zahir Bandukwala.
He has been credited as a Sound Designer, Sound Editor, Sound Mixer and Sync Sound Recordist for numerous Bollywood Feature films, Web series
and documentaries from 2005 to present.
Having a musical background and understanding sound-related cognitive processes, he can create and efficiently implement sound for picture. Parallel to Sound Design he worked on location as a Sync Sound Recordist.
"Really appreciate how well Zahir listens to my directions & works to come through with the sound I have in my head. That means a lot to me. Being an engineer myself, I can say with certainty that Zahir is a real professional. I really enjoy working with him."
Plus1db is in the Bollywood Industry since 2005. Working in association with Tho Audio Post. Offering services such as as Sync Sound, Dialogue Editing, Equipment Hire and Film Sound mixing for Amazon Web Series, Bollywood Feature Films, Documentaries, Short Films & Netflix Originals.